Welcome!
Be my guest on my radio show that is global!
Tell us about you!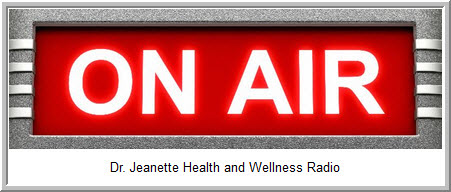 Welcome to Dr. Jeanette Wellness Radio with Dr Jeanette Gallagher, ND as your host.
Dr. Jeanette hand picks her guests that she finds very interesting and timely.  The uniqueness of the show is that Dr. J is an informed host having an intriguing conversation with a guest and asking the hard challenging questions on a topic so many tend to shy away from.  The lively and sparking conversation is to turn something over in you, bring up a thought you may want to bury, affirm your deep secrets and to empower you to continue the conversation with others after listening to the show.
Donations are accepted to allow Wellness Radio to inspire, heal, challenge and support those who are struggling or looking for guidance in the world today.  Consider a gift of support:
Thank you, Dr. Jeanette
Past guest have ranged from CEO's of global health products, Healthcare practitioners of all levels, MD's, ND's, patients and their stories, authors, non-profits, artists and musicians.  Everyone has a story to tell and this is the place to share.
Radio shows are heard on Blog Talk Radio, Pyramid One Network and iTunes.  Archives are over 300 shows and over 200k listeners.
If you would like to be a guest on the show, check out all the websites below and see what fits with Dr. Jeanette's work.  She is open to all submissions, new authors, new products to market, healthcare practitioners, healing professionals or anyone who has a story to tell.
To be a guest, use the contact form on any website listed below and list your information for me to contact you.
Hope to hear you on the radio soon!
For Personal Patient Advocate/Wellness and End of Life Services:  www.MyPersonalAdvocate2.com
For Healthcare/Medical/Dental Services:  www.OutOfTheBoxHealthcare.com
For Inspirational/Moment to Moment Living with Dr. J/Health services:  www.DrJeanetteGallagher.com
For Healthy Products/Green Products/Grocers/Restaurant Services:  www.OutOfTheBoxHealthcare.com