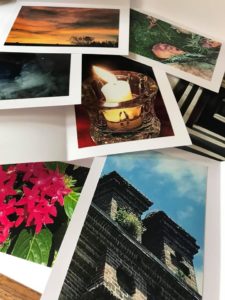 Dr. Jeanette creates holiday inspirational cards with nature photos she has taken over the last ten years. Her collection consists of flowers, animals, waterways, sunlight, and trees in all their glory. The cards have short words of inspiration to touch hearts and souls.
The cards are created with high quality printed photos and posted to card stock. They will be delivered to nursing homes in the Greater New Orleans Region based on supply, they will be distributed by the nurses at each location.
When you are ill, confined to bed or a space, the option to get outside and see nature is not a possibility. The television does not bring you intimately closer to getting outside nor does it provide a word of hope or grace.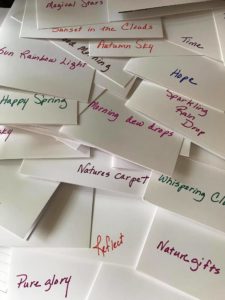 The Inspiration Cards by Dr. Jeanette will provide this intimate touch to the heart.
Please join her in giving to those who are in need of a tender touch this holiday season by making a monetary donation.
 All proceeds are used to purchase the cards and print the photos.
To learn more about Dr. Jeanette visit: www.DrJeanetteGallagher.com.
Thank you for supporting those who need a moment of hope this holiday season.
Dr. Jeanette Gallagher, ND