Dr. Jeanette has written hundreds of thousands of pages in the last several years and just recently she has been working to put them into books and articles.  Some books are published on Amazon and others are gifts that you can download right now.  Enjoy!
Books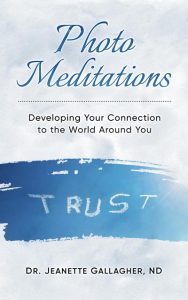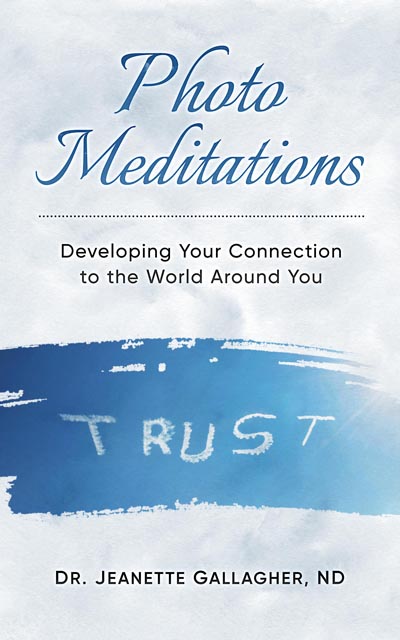 Trust: Photo Meditations on Amazon.
This book is to help you center your thoughts each day if you have anxiety, grief, experiencing life challenges and just seem to have lost the path to living a great life.  Dr. Jeanette shares how to let go of things that are truly not important and create a new story of your life.
Whole Person Healthcare, Praeger Publications, 2007, General Editor, Ilene Serlin, Volume One, Humanizing Healthcare, Defining Integrative Healthcare: Paradigm Shifting without a Clutch  Link
Articles
As the No. 1 killer of men and women, cardiovascular disease takes a life nearly every minute of every day, according to the American Heart Association.
And, in any given year, approximately 20 million people suffered from some form of heart disease according to the group.  But how can one know they are in the midst of a serious heart-related medical problem?  Varied types of heart tests now proliferate, but do they all bring the same result?
The Benefits of Naturopathic and Complementary Medicine

Ever wonder why some people encounter multiple diseases in a lifetime, why someone actually gets a disease, and, particularly, how you can improve your odds of staying healthy?  You may learn the answers to some of these questions if you work with a naturopathic doctor.
If you are finding yourself struggling with health concerns this challenge will help you explore your fears.
How To Get The HealthCare You Deserve Report
Dr. Jeanette answers several questions that will have you shaking your head.  Questions you have never thought of and answers that may truly head off an issue with your health.  Take the time to ask yourself if you have these steps in place in caring for your family and loved ones.