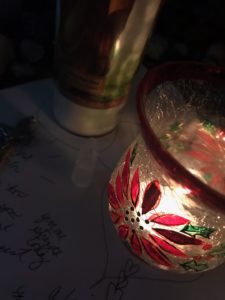 Dr. Jeanette is a soul doctor who shares her experiences from the highest of wings to the deepest of deaths.  Her physical, emotional and spiritual journey engaged eons of imprints to play them out again in this lifetime for full expression and to end in grand living form back to the soul as one source.
Jeanette has danced with the darkness through the light to illuminate all the corners of her being. She dove into the feelings with all senses of a higher dimensional being while keeping her toe barely touching the ground.
Through times of creation and dissolution, her form, thought, knowing and being transformed so many times that she had mentioned 'who am I, today?'  In the path of allowing all energy to flow, she encountered beings from the past through to the future as if they were one in the moment.  Her concepts and words took her expression to new heights as she engaged in a multidimensional state.
Dr. J has been a seeker of life and all the mystery it holds while dreaming of greater experiential philosophical moments to connect the circle of her soul.
Being one with whatever is present is the name of the game and the keys are to touch, feel, engage and be one with what the moment present.  And oh what a glorious dance it is in retrospect while the engagement can take her to her knees.
The light did not need to come from above; the light was always shining from within. As one with all, and source energy, all truly is one.
Throughout her life, she was guided by angels, her inner soul, her spiritual guides and the love of all that just seemed to be inside her being.
Dr. Jeanette is in the business of healing hearts and guiding souls, to allow for healing the body and spirit while freeing your mind to let go of what no longer serves your soul. Support is available in therapeutic conversations and spiritual hypnosis sessions to allow you the freedom to speak and share in a safe and compassionate space. All aspects of your life and being are explored to bring to light that which you may have been holding back which needs to heal to move forward.